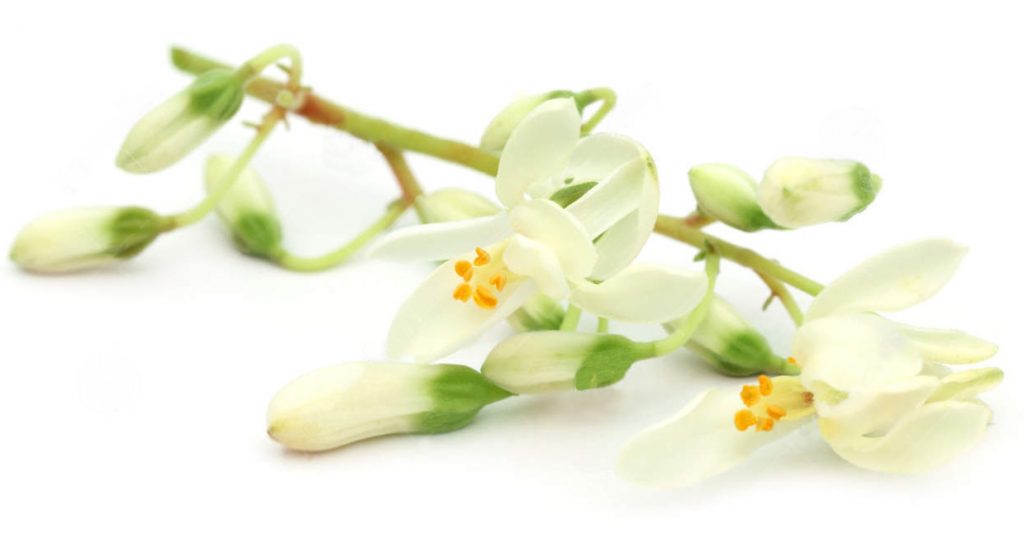 Moringa oil is becoming more and more common among women who care about beautiful hair and healthy scalp. It's really close to turn into number one among conditioning cosmetics. What's so special about the oil?
Moringa oil is extracted from the seeds of moringa tree (moringa oleifera). The process of extraction consists in cold pressing without the use of chemicals. Moringa was first mentioned a few thousand years ago. In antiquity, the oil as well as powdered or whole plants were used for the treatment of many diseases. Nowadays, the product is used in cosmetics. It provides excellent care of body and face skin as well as hair and scalp.
Moringa oil brings numerous benefits in conditioning every skin type. It keeps proper level of hydration in deeper portions of the skin, reduces discolouration and evens the colouration. It prevents blackheads and acne, minimizes sebum secretion. It alleviates any skin damages and irritations ranging from sunburns to minor wounds. It is anti-inflammatory and antiseptic. Moringa oil has a light formula thus it spreads easily and absorbs quickly in the skin.
Applied to hair, it perfectly softens, moisturizes and smooths it. The oil provides strands with intensive aroma similar to the scent of nuts. Besides, it prevents electrified and frizzy hair. The oil protects from UV radiation, impurities and damaging factors of external environment. It leaves a moisturizing layer on hair which makes brushing easier and speeds up blow-drying. Moringa oil is also beneficial to the scalp. It reduces dandruff, helps to fight psoriasis or feeling of itching. Also, it regulates work of sebaceous glands thus limits sebum secretion and prevents oily hair. What's more, the oil soothes irritation of the scalp, strengthens hair bulbs, prevents hair loss and breakage.
Moringa oil contains numerous precious ingredients. These are mostly fatty acids (oleic, palmitic, stearic, arachidic and linoleic), minerals (potassium, iron, manganese) and vitamins (C, A, E). It should be stored in a tightly closed container, far from light, dampness and extreme temperatures. We must remember that when kept in a fridge it gets coagulated whereas it loses its valuable properties above 70° temperature. It can be applied directly to skin in 100% concentration.